About
Heroes don't always wear capes. Our founders believed they could revolutionize how businesses serve their clients by providing a personalized touch to future-proofing their processes. So that they can quickly adapt and scale their processes to come out ahead. Every. Single. Time.
So, what exactly gives Product League the edge over the competition?
Our sworn mission to deliver end-to-end customized digital solutions to our clients' challenges. Product League attracts and grows the experts in our field, but our pragmatic and flexible approach leaves our clients assured that we are with them every step of their ascent to success.
Check out how we transformed the way our clients do business
Why Product League?
Discovery needed
It can be difficult to pinpoint the best solution to your challenges. Our business analysts will ensure you get products that address your current and future concerns.
Delivery speed
You will be able to deploy our product in minimal time. And not just that. Your customers and employees will also enjoy fast and reliable access.
Excellent User Experience
Our skilled team of UXers will ensure your applications provide an engaging and intuitive experience. So your team has fewer errors and your clients keep coming back.
Quality Products
Our products are tested to the limit. So you can trust their reliability. We're so confident that we even provide post-deployment support.
Our Culture
Product League is not your average software development agency. The 4 values of company compass guide our every action. From the way we collaborate with teammates and push our limits, to our entrepreneurial mindset. We strive to be curious about new ways to help our customers and celebrate each other's successes.
It makes delivering the best business products out there second nature. We are convinced it's a team like no other. People are our passion, and helping them grow is how we show it. Whether you're a client or a colleague, we have a whole team rooting for you. We just happen to be good at software development.
Like, really good.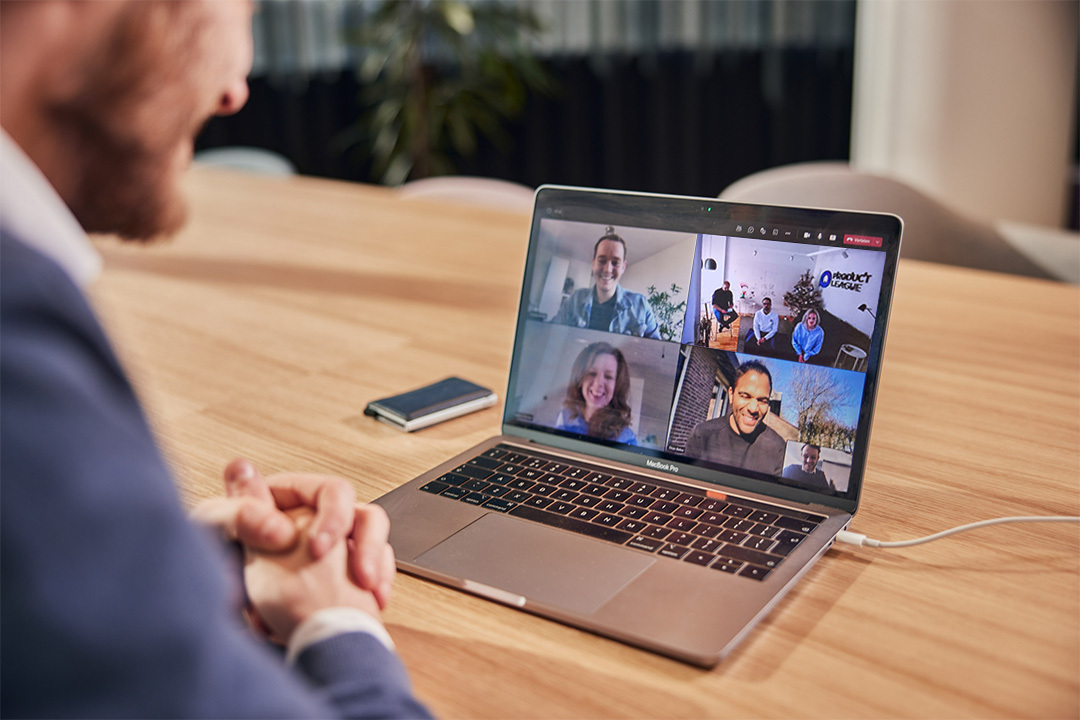 Knowledge Cafe's per quarter
Also known as "The League"
Also known as "The League"
Also known as "The League"
Meet our team
At Product League, we welcome your ideas and view your unique contributions as the engine that drives our innovative spirit. Our diverse specialties and backgrounds create a fun environment where we see each other as more than just colleagues. Together we think of the next cutting-edge digital solutions for our clients.

Are you an ambitious team-oriented looking for an out-of-this-world opportunity to broaden your horizons and level-up your career? Explore our careers page and become a part of the League.
${ person.name }
${ person.jobType }