At PLUS Supermarkets, hiring and onboarding new employees was a complex affair. Retail locations, distribution centers, and the HQ all used their own applications. We made things easier for PLUS.
Designed to meet unique needs
Different users have different needs. This is why we decided to initially focus on the store managers. Having interviewed many of them, we created a custom vacancy application with workflows based on their specific input. After three months of intensive use, feedback rounds, and subsequent changes, we made the application available to other departments too. All the while asking for their thoughts and incorporating them into ongoing updates.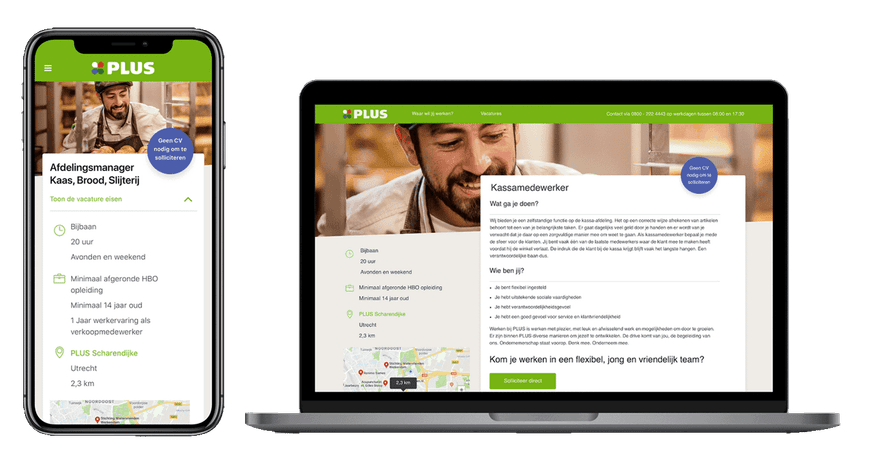 Everything in one system for Vacancy Management
By creating a custom system with simple workflows that streamline the entire process vacancy management became an easier task. The resulting custom Vacancy Management System is fully responsive and tailored to the requirements of each user group. It is quick and easy to post new job openings, manage responses, and invite candidates. And while we were at it, we built a new career website and redesigned the application process, making it much easier for candidates to apply. Different departments can still take care of their own tasks – but from now on, everything around vacancy management happens in one system. Simple as that! 
${ currentIndex < 10 ? '0' : '' }${ activeNumber }
${ maxIndex < 10 ? '0' : '' }${ maxIndex }