Apply for this job
Senior UX Designer
Netherlands & Portugal
UX / UI
Are you a multi-faceted creator with a thirst for collaboration? Do you draw energy from solving problems by developing intuitive end-to-end experiences? Join our amazing UX team, where you will dive into far more than just design!
We are constantly on the hunt for innovative ways to design smooth and engaging experiences for our customers. As a UX'er at Product League, you will have room to let your creativity flow and pitch your ideas to develop cutting-edge solutions. Together with your team, you will plan, lead and execute the design process while putting yourself in the customer's shoes. You are a master of the creative domain, but you dare to venture into learning about the other facets of the product, always in concert with your colleagues and the client. In the end, you relax and celebrate your teamwork and impact on the client before taking on the next challenge!
You are an experienced UX'er & have a strong, diverse portfolio
Our expertise is as broad as they come. We are looking for a good balance in quantity and variety in your portfolio that shows you can think creatively no matter what the challenge!

You are a da Vinci of UX. Curious, daring and collaborative in your experimentation with technology
Creativity is your sixth sense. You think like an innovator and design with the end-user in mind. With a collaborative spirit, you turn abstract ideas into awesome concrete solutions!

You have an entrepreneurial spirit and diplomatic manner
You are quick to understand a customer's current and future business needs. You keep an eye on the ´big picture´ and can confidently propose solutions to productivity issues. You are not afraid to consult others, give professional advice or receive feedback.
You are a master of language
You speak fluent Dutch and English on a business level.
"I love to solve puzzles and as times change, the puzzle pieces change with it. Within this role, I get to be hands-on and involved throughout the whole process of solving challenges. I get to work with great clients on challenging products and services while also working on my personal development."
Meet some of your future colleagues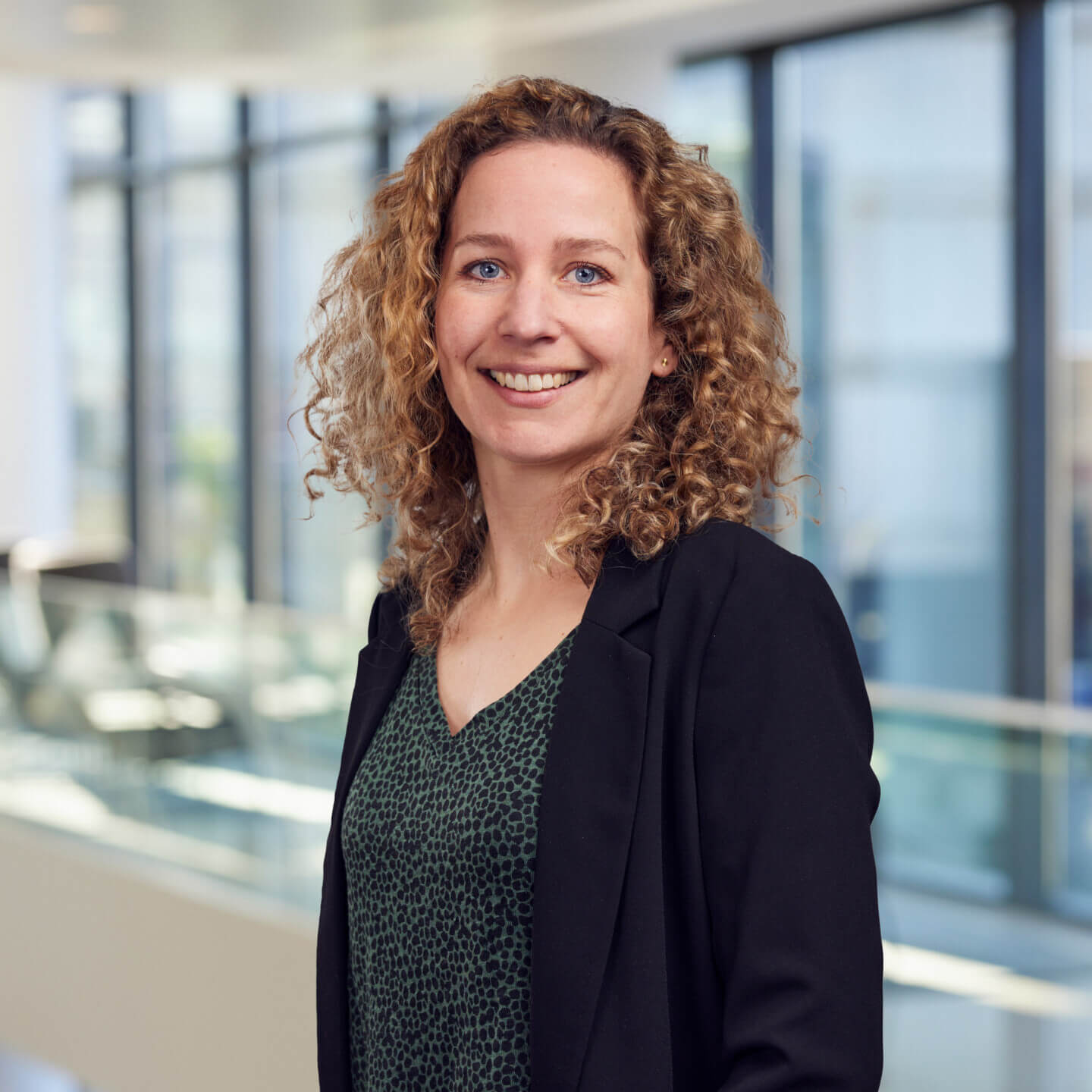 Sabine
UX / UI Designer
Vincent
UX / UI Designer
Arielle
UX / UI Designer
A day as a Senior UX Designer
1
It's your average Monday. You arrive at the office to a warm beverage of choice and exchange some laughs with a colleague about the fun weekend behind you and the busy day ahead.
Hack! Time to hit the ground running. At stand-up, you recap last week's progress and share first impressions of the test rounds. Everyone is curious about the out-of-the-box idea you proposed, since it goes a bit against the grain, but you can feel their support as you agree on a meeting with the Product Owner. Within 15 minutes (yes, we also can't stand long meetings), everyone heads their own way for focus time.
2
After a satisfying creative sprint, your lead comes by to catch up. Yesterday he had walked with you through the test scenario and wanted to see how it went. You're happy to report that with his help and the rest of the team, it was a big success.
3
Meanwhile, some developers come ask for your help clearing up some stories later in the afternoon. You are ready for an energizing break, so you playfully suggest leaving it to a game of pool. For a few minutes, you are able to reset and chat about how you may contribute to their work. Afterwards, you jot down noteworthy remarks that might be points for research in the future. As always, you're improving the user flows.
4
Your belly rumbles, and you realize it's time to join your colleagues at lunch. You bask in a bit of collegiality while sharing a bite and a post-meal stroll.
5
Onwards to talk to some team members who had doubts about how app interactions should work. After a fruitful discussion, you head off to review your notes and recordings, make a rough draft and get ready for the PO's feedback. You walk the PO through your proposed solution, and how it could provide value for the customers. She gives you a kudos and her two cents as you update the scoring.
6
The end of the day nears, so you review what's on the docket for tomorrow. You are looking forward to unplugging in beautiful Utrecht after another satisfying day at the office. But, the sound of laughter lures you to the kitchen as some colleagues have started convening to chat over a cold beverage, and you decide to join them. Really, how lucky are you that you get to work here?
Why work at Product League
Does this sound like the job for you? Be bold and tell us why!